The last week was a crazy week but this is going to be a crazier week and I am totally looking forward to it. This week I took the girls for haircuts. Have I told you how much we love the lady who cuts their hair? I normally do not get their hair washed but Grace convinced me. In the middle of Grace getting her hair washed I looked over and saw this. Any idea what happened next?
A couple of weeks ago we were traveling and I found these in a gas station. My son loves PB&J. I did not know how it would taste covered in chocolate. You know what it was pretty dang good. You tasted the chocolate first and then the PB&J.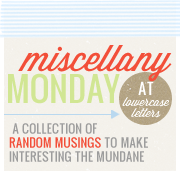 My children wrestle constantly. They either are arguing or wrestling and loving one another. I love how they love being together.
Pamela