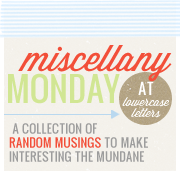 1. This week my baby girl turns 5 and I am not handling it well.
2. Yesterday we took the kids to the zoo and I really think it was national cranky day because not only were my kids cranky but when we looked around every child was crabby. It was crazy.
3. We had new friends over Sunday night for dinner. I have to admit I was nervous because I had never met them. And my hero had only met the couple a couple of times. It went great and our kids got along great. I look forward to meeting with them again.
4. I have a million things I want to blog about but seriously every time I set down to blog my brain gets foggy. I will explain more about that later.
5. My dog is in serious need of being groomed but I have been too lazy to remember to call and make the appointment
6. I love my husband and am so glad he is home and has been spending time with us. I love that he is willing to give up his days off to spend with us.