What has been on my heart recently? A lot, I know you see me write my hero every night but you do not see how life really is.
Everyday my children say something that rips my heart. My youngest came to me the other night after going to bed mommy and said "Mommy, when I close my eyes I cannot see daddy's eyes anymore". Yesterday a plane flew over and she said that could be daddy coming home. I said no baby daddy is not coming home today. She was insistent that it COULD be today. She needed me to tell her that it could happen and I could not.
As for me I am doing okay, I have moments daily. Yesterday I saw that military get in free somewhere and then the rest of the family is discounted this weekend and I realized that I do not have a soldier home this Memorial Day weekend.
I feel guilt every time I walk away from my computer because I could be missing that second that my husband may come on line. His time is limited because he is busy so I feel like I need to be here. But then we need to have our lives.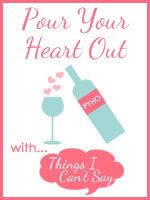 It is not too late to enter my camera strap give away right
here
.